Mom Changes 2 Year Old's Name to Match Misspelled Tattoo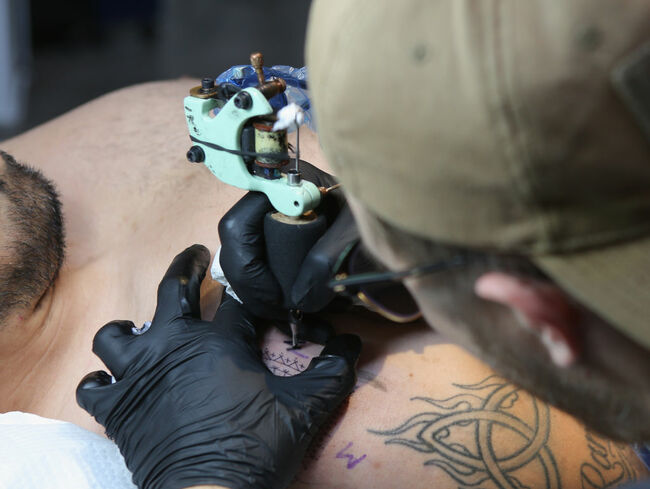 The Bay Area is big for being very tattoo friendly, but some tattoos just don't fly! A woman in Australia wanted to show how much she loved her son by getting his name tattooed on her, it did not go as planned though! Apparently the artist ended up MISSPELLING her son's name on the tattoo! The woman, 30-year-old Johanna Giselhäll Sandström, described the situation:
"I said I wanted the names of my children tattooed on me and I gave the artist their names. The artist drew the design and didn't ask anything about the spelling so I didn't give it any more thought."
That's right, the tattoo was supposed to read "Kevin" but instead she ended up with a tattoo of the name "Kelvin"! Horrible! Naturally she had a strong reaction to discovering the mistake,
"I thought I was going to faint,"
she said! Well, she ended up going back to the artist who laughed at the situation and said that there was nothing he could do besides cover it up with another, bigger design or issue a refund. After hearing that, Sandström and her husband looked into a tattoo removal but decided it would be too complicated, so they did the next best thing! The ended up changing their two year old's son from Kevin to Kelvin! Fortunately the couple has really grown to love the name, which they consider to be very unique, even little Kelvin aka The Baby Formerly Known as Kevin is also adjusted to his new name. The two have recently had another baby, Freya, whose name they also plan on getting inked, but with one difference,
"I'm going to write it down on a piece of paper and check it over 10,000 times," she said. What do you think? Do you think the parents made the right choice?
Copyright Getty Images
Copyright: Supplied

Dreena Gonzalez
Want to know more about Dreena Gonzalez? Get her official bio, social pages and blog posts on WiLD 94.9!