Lamar Odom Details Secret Relationship With Taraji P. Henson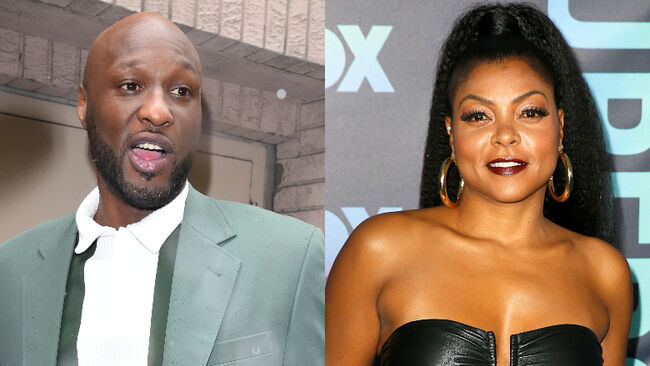 Lamar Odom is spilling all of the tea.
Among the dozens of bombshells the former NBA star dropped in his new memoir, Darkness to Light, Lamar revealed that he was once in a serious relationship with Taraji P. Henson more than ten years ago.
"She was just such a wise woman that she could see through whatever smooth act I was trying to put on. She refused to be just another conquest, and truthfully, I didn't want her to be," he wrote, per DailyMail, in the recently released book. Adding, that sparks flew almost immediately after they met and the two "started secretly dating and quickly fell in love."
"I don't think I ever connected with another black woman as deeply as I did Taraji," Lamar continued. "She introduced me to her fourteen-year-old son, Marcel, and was at my house nearly every day [...] Sometimes she'd bring some of her Hollywood friends, like actress Sanaa Lathan who starred in Love And Basketball."
However, Lamar said their relationship came to a crashing halt after he cheated on Taraji. "I felt guilty, but I was craving immediate sex," he noted in the book. "Things were amazing, but of course, God gave me a layup and I blew it."
As previously reported, Lamar opened up about a number of topics in his memoir — including his tumultuous relationship with his ex-wife Khloe Kardashian, his infamous 2015 overdose, his drug and sex addiction, and more.
Darkness to Light was released on Tuesday (May 28).
Photo: Getty Images